What is trance medium / trance mediumship?
A trance medium is someone that can pass on messages from those that have passed away while being in a state of trance. Someone in a state of trance is in a different form of awareness. In the past, trance mediums were also referred to as oracles. Today, we speak of trance medium(ship) or channeling. You can see it as follows: the body of the medium is being used by the Spirit to pass along messages from the spiritual world. The trance medium usually remains conscious during the period of communication, wherein the spirit uses the medium's mind to exchange information.
Difference between psychics, clairvoyants, mediums, trance mediums and channeling
Clairvoyant
Clairvoyance means 'seeing clearly in the form of pictures, symbols or visions'. It's about HOW they receive their information. They translate and interpret what they see in their mind's eye. Clairvoyance is generally used as a term that covers other ways of receiving information such as clear thoughts (claircognient), clear feeling/sensing (clairsentience) or clear hearing (clairaudience).
Psychic
A psychic has a great intuitive power to sense what is going on in people's lives and how the future might be best shaped in their benefit. The main role of a psychic is to offer guidance and advice. Psychics are able to see (and connect dots) in the past, present and future.
A psychic or a clairvoyant is not necessarily a medium.
Medium
A medium has the ability to connect to spirits and passed loved ones. A spirit can be a deceased loved one, but can also be a Spirit Guide or an Ascended Master.
Trance Medium(ship) / Channeling
A Trance Medium is someone who lets his or her body be used as a channel for spirits to communicate through. This process is also called Channeling which is a modern way of describing this method. Read more about what trance mediums are here.


It can be a bit confusing sometimes to understand the similarities and differences between these types of powers or abilities. Not every psychic or every clairvoyant is a medium. The other way around, not all mediums are psychic or clairvoyant, but most mediums will develop these skills over time by learning and practice. It is very common that a combination of all these skills are used intertwined during a psychic reading.
What can you get out of a trance medium reading?
I offer channeled trance medium soul readings for $99 (duration: 30-45 minutes). During the reading the only thing that matters is YOU, your journey and your soul. I begin this session by going into a short meditation after which my Guides communicate with me how they see you through their eyes. The Spirits will also reveal things such as your purpose, where you are along your path of life, if you are close to reaching your goals, and much more. You can get a lot out of these readings such as support, guidance and a better understanding of who and why you are on this earth in this moment of time. To order a trance medium reading it is necessary that you provide me with your photo and your first name. Read more about this reading.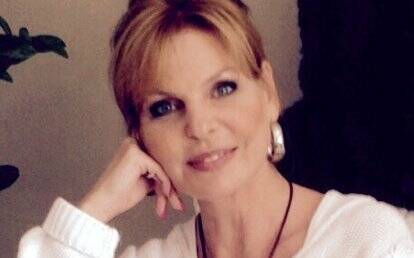 My readings are for people who already live a conscious life but sometimes want advice and clarity.
Who want to make contact with a deceased loved one or their Spirit Guides.
Testimonials
"Hi Barbara, this is Chris. Thank you for your reading. It was more than I expected. Glad you recorded it because it was a waterfall of information. Very impressive!"
- Chris
"Hello Barbara,
Every year I contact you for a reading. You gave me my first reading 17 years ago.
I am always pleasantly surprised that I don't have to ask anything. You always tell me what I need to hear at that moment in my life. Lovingly correcting, conscientious, always sharp and to-the-point. Most important aspect; everything happened what you have predicted. Especially when I didn't expect it anymore.
Top! Greeting "
- J. (Groningen, The Netherlands)